No Surgery, No Downtime, No Pain, AFFORDABLE & LONG LASTING, INSTANT RESULTS!
See how we can help YOU reshape, lift, contour, straighten & shorten your nose in minutes by completing our simple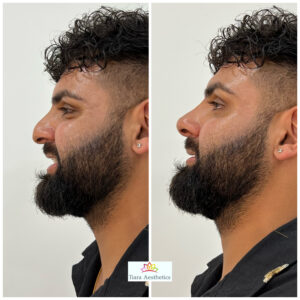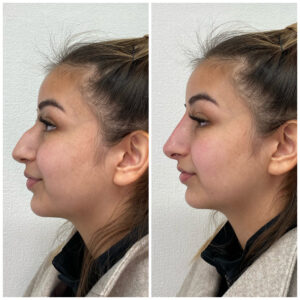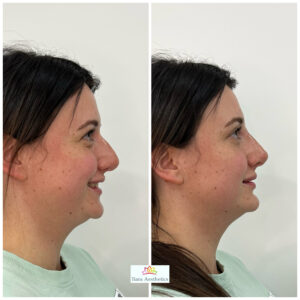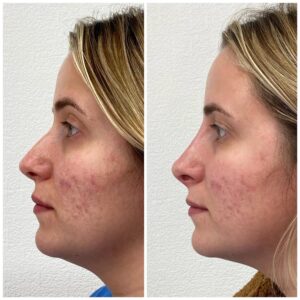 Scroll down to see more before & after pictures
Our specialist 4 point Non-surgical Rhinoplasty procedure performed by experienced cosmetic Doctors, uses high density dermal fillers with advanced techniques to reshape your nose, without any surgery! 
 Specialist Aesthetic clinics located in London, Birmingham and Leicester.
Why is our nose filler so popular?
Provides instant, long lasting Results
No Surgery, No downtime, Minimal discomfort
Book in for a PRIVATE consultation today!
Doctor-Led Care for Your Ultimate Transformation!
As a cosmetic doctor run service our qualified doctors ensure that all procedures are performed with a deep understanding of anatomy, physiology, and safety protocols, minimizing risks and complications. 
Pricing
The Non-surgical Rhinoplasty procedure is often also referred to as Non-Surgical nose job, nose filler, liquid nose job/ rhinoplasty, 10 minute nose job, 3-point rhino. It is a non-surgical procedure with the use of high density dermal fillers to various areas of the nose to achieve a number of different outcomes with results as good as a surgical rhinoplasty of achievable in skilled hands. Non-Surgical Rhinoplasty is one of the most sought after surgical cosmetic procedures, however many patients are worried by the possible complication and the prospect of adverse results. Nose filler is safe and is a non-invasive substitute to the conventional rhinoplasty. This is an exceptional and affordable option for those wanting to change the shape of their nose and do not want surgery. The results are instant with no excessive downtime, no general anaesthetic and no prolonged healing process.
As seen in the photo treatments are natural, subtle yet noticable. Freshen up your look to enhance your feaqtures. Using advanced aesthetic techniques we tailor packages to your individual needs!

By conducting a bespoke assessment, our skilled medical professionals identify your unique facial characteristics and concerns. With a focus on precision and balance, we utilize small amounts of filler strategically, addressing your specific needs to achieve a naturally enhanced and harmonious outcome. Your beauty journey deserves nothing less than personalized, expert care.
I came to Dr Thiara with lumpy asymmetrical lips which I had done from elsewhere. He was excellent in discussing my options and was able to fix my lips using 2 sessions of lip fillers. I was wowed by the results and cannot recommend him highly enough!
I saw Harpreet and Amrit to discuss my ageing face, I was concerned about my deep marionette lines but had never tried any treatments before. Such friendly and wonderful people! They worked some magic and my marionette lines have completely disappeared! I couldn't be happier.
Empowering Your Glow: Your Signature Charm.
Ready to proceed? Take the First Step Towards increasing self-esteem and boost your confidence – Book Your Nose filler appointment Online!
Tiara Aesthetics was founded by two siblings, Dr Thiara & Harpreet in 2017. Tiara Aesthetics was created as a result of Harpreet being unable to find subtle yet natural aesthetic treatments, offered by medical professionals.
The brother and sister duo were passionate to deliver innovative and tailored aesthetic treatments that enhance an individual's beauty and wellbeing, rather than dramatically change their appearance.
They both believe customer satisfaction is priority and aim to please all their clients. They have built strong relationships with their loyal clients and continue to provide new advanced aesthetic treatments.